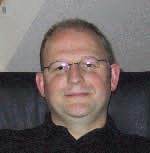 Jean specialises in Cross Cultural Management, Globalisation, Leadership and Organisational Change. On these areas he has worked with clients like Rockwell Automation, Electrolux, ICL, Credit Agricole Indosuez ,Perstorp, VNU , Klockner,Xerox, Oracle, Royal Sun Alliance, ABB, a.o.

He has Teaching and Consulting experience in most European countries, the Middle East and U.S.A. He also teaches on programmes at Fuqua School of Business at Duke University, Raleigh Durham

His main interests are linking the strategic aspects to the 'softer areas' in business.
At the moment Jean is working at Ashridge (UK) where his responsibilities are mainly in developing and delivering management development programmes for international clients.

Prior to joining Ashridge he was human resources manager in a European business unit of Honeywell and management development manager at Honeywell's European HQ. He also worked for a Swedish consultancy group working on recruitment, assessment and coaching for clients in various business sectors and in many countries. His early career was spent as research assistant with the Centre for Organisational and Personnel Psychology in Belgium.

Jean has a Masters degree in Organisational and Personnel Psychology.